Wildlife crime guidance
Wildlife Crime Guidance is available for Police Investigators and Call Handlers. To date, guidance has been published for
Bat Persecution
Badger Persecution
Wildlife crime guidance is published in 2 distinct areas, namely:
An Aide Memoire, which is for call handlers and first responders. The Aide Memoires are held on APP – Authorised Professional Practice.
Briefing Notes with lengthy details for full investigations. The briefing notes are held on POLKA – Police On-Line Knowledge Area.
Both APP and POLKA are held on police force intranet sites for England and Wales and the wildlife crime notes are written to cover all English and Welsh forces.
How to find the guidance:
1) Aide Memoires on APP – available to all Police Staff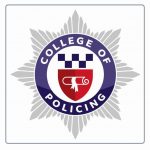 search your Force intranet for APP
choose investigation
choose wildlife crime
select the one you require e.g. Badgers
2) Briefing Notes on POLKA – available to all with .pnn or .gsi email addresses