The 32nd Annual Wildlife Crime Enforcers Conference will take place between Friday 3rd and Sunday 5th December 2021. Once again we will be back at the lovely Ashorne Hill Conference Centre in Leamington Spa.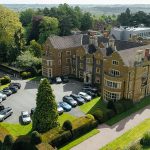 The annual conference is where law enforcers, statutory agencies and NGOs all gather to hear the latest views, approaches, successes and challenges of combating wildlife crime in the UK.
There will be a comprehensive programme of presentations from key agencies who are involved in wildlife crime enforcement. The weekend will also feature presentations in relation to all seven of the wildlife crime priority areas. There will be interactive workshops, awards, and as always, excellent opportunities for networking.
Chief Inspector Kevin Kelly, Head of the National Wildlife Crime Unit says: "Conference is a really important time for our enforcers who work locally, nationally and internationally. Having been cancelled due to the pandemic I am pleased to announce we are going to be back together once again. We're going back to a venue we know, this helps us with the operational planning of the event and necessary covid safety. However, with that said, we will be doing things a little differently this year.
"We aim to make conference exciting, informative and interactive. To give back as much as possible to our valued enforcers who have served the front line through the covid pandemic. One key change we're making is the introduction of an awards ceremony to ensure we maximise opportunities to spotlight the good work that goes on nationally and for us as a unit and on behalf of our partners, to say "Thank You" to the ones who really care about making a difference in tackling wildlife crime".
The conference is sponsored by our wonderful partners at:
If you wish to discuss attendance at the 2021 conference, please contact Craig Fellowes: wildlifeconf2021@gmail.com