The 32nd Annual Wildlife Crime Enforcers Conference took place between Friday 3rd and Sunday 5th December 2021 at the Ashorne Hill Conference Centre in Leamington Spa.
Feedback is now requested from all conference delegates. Please complete the survey here: https://www.surveymonkey.co.uk/r/YYQNQV6
If you have any problems with the link, or you would prefer to email Craig directly, please feel free to do so: wildlifeconf2021@gmail.com
~~~~~~~~~~~~~~~~~~~~~~~~~~~~~~~
The 2021 WWF award winners were announced on Saturday 4th December. The standards of nominations were extremely high and all the award winners were truly deserving of recognition.
~~~~~~~~~~~~~~~~~~~~~~~
~~~~~~~~~~~~~~~~~~~~~~~~~
A BREATH OF FRESH AIR FOR CARBON & SUSTAINABILITY
This year – and in future wildlife enforcers conferences – we want to make a positive contribution to the environment where our carbon emissions can't be avoided. This year being the first we have calculated the basic transport and hotel use for each of us combined is approximately 20 tonnes of C02. In future years we hope to understand and build in more ways we can reduce our carbon footprint further. Carbon offsetting is a way to compensate for our emissions by funding an equivalent carbon dioxide saving elsewhere. There are several ways we can carbon offset, but most involve a contribution to increase carbon storage though offsetting projects. Throughout this year's conference we are asking for donations to reach a target of £336 to reach our target of offsetting 20t Co2 (in real terms that's like each of us donating less than the cost of a pint of beer or a couple of coffees). The money raised will be invested in carbon credits through Carbon Footprint Ltd. For every tree that we pledge to plant in the UK, a tonne of carbon will also be saved in the Brazilian Amazon. In this way, we will be offsetting carbon, planting and protecting forests and biodiversity in two continents which helps wildlife habitats and support biodiversity, plant native British trees, enhance the natural UK landscape and offset CO2 emissions. carbonfootprint.com – A Breath of Fresh Air for Carbon & Sustainability This is the UK Tree Planting scheme they run carbonfootprint.com – UK Tree Planting The carbon credits we buy will be used on projects in the Amazon. For every tonne we buy they provide a native British tree to be planted in the UK linked to schools and biodiversity sites. The trees will this be planted in the SW region.
~~~~~~~~~~~~~~~~~~~~~~~~~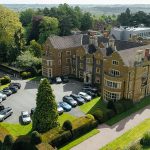 The annual conference is where law enforcers, statutory agencies and NGOs all gather to hear the latest views, approaches, successes and challenges of combating wildlife crime in the UK.
There will be a comprehensive programme of presentations from key agencies who are involved in wildlife crime enforcement. The weekend will also feature presentations in relation to all seven of the wildlife crime priority areas. There will be interactive workshops, awards, and as always, excellent opportunities for networking.
Chief Inspector Kevin Kelly, Head of the National Wildlife Crime Unit says: "Conference is a really important time for our enforcers who work locally, nationally and internationally. Having been cancelled due to the pandemic I am pleased to announce we are going to be back together once again. We're going back to a venue we know, this helps us with the operational planning of the event and necessary covid safety. However, with that said, we will be doing things a little differently this year.
"We aim to make conference exciting, informative and interactive. To give back as much as possible to our valued enforcers who have served the front line through the covid pandemic. One key change we're making is the introduction of an awards ceremony to ensure we maximise opportunities to spotlight the good work that goes on nationally and for us as a unit and on behalf of our partners, to say "Thank You" to the ones who really care about making a difference in tackling wildlife crime".
The conference is sponsored by our wonderful partners at: